HOW TO INCREASE CUSTOMER ENGAGEMENT
DURING UNCERTAIN TIMES
When the world is radically changing all around us, it can feel easier and safer to stay put. This may be true for both you and your customers. Change can feel risky, but if you know what levers to pull, you can use change to dramatically increase customer engagement during uncertain times.
DATE: Thursday, November 12th via BlueJeans Events
TIME: 12-1 pm PT (4-5 pm ET)
via Zoom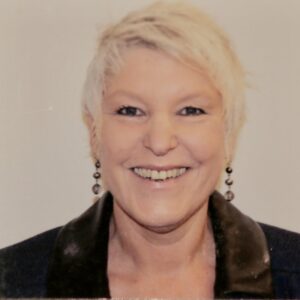 FEATURED GUEST
June Bower
June started her career in the early days of Apple where she worked with Steve Jobs and the rest of the 300 person company. From Apple she assumed VP and CMO roles at companies such as Adobe, Alcatel, Cisco, Webex and others, and has worked at Lightspeed Ventures where she was the marketing partner, helping portfolio companies with their marketing efforts. Today, June is the Talker-in-Chief at TalkShop, although she considers herself more of a listener. At TalkShop, June works with start-ups at all stages and enables teams to use marketing to effectively grow their business.
During this session, we will discuss what specific action you can take to increase customer engagement during uncertain times. Our discussion will include how to
• Develop an urgent message that inspires action
• Modify your offer, pricing and packaging
• Create campaigns that are ultra relevant
• Use the right channel mix to create the strongest connections
June will provide vivid examples of how companies are changing to take advantage of a new world.  She will share pragmatic ways to increase your business while at the same time keeping your risk low.  There will be ample time for Q&A so you have the opportunity to talk about what is most relevant to you.
Still Have Questions?
We're happy to help.