Looking to start a business in the Bay Area? Our San Francisco accelerator for students and alumni provides all the resources of the Penn/Wharton community on the West Coast.
Wharton's Bay Area Accelerator
For some startups, San Francisco is the only place to be — and that's why Penn Wharton Entrepreneurship created a Venture Initiation Program specifically for students and recent alumni in the Bay Area.
VIP-SF is an accelerator open to Penn students and alumni entrepreneurs who are developing their own ventures. This four-month program runs twice a year, in the fall and in the spring. The team must be based in the San Francisco/Bay Area during their time in VIP-SF.
The Fall 2020 Application cycle is now CLOSED, please refer back to this page for updates on the Spring 2021 Application cycle
What You Can Do With VIP-SF
Work with a mentor who will help you realize your full potential.
Access co-working space at Wharton San Francisco.
Receive expert advice on how to navigate your startup's unique challenges and opportunities with one-on-one advising.
Gain actionable insights from cutting-edge Wharton research and experts who have scaled successfully through workshops and group advising.
Connect with a network of entrepreneurial alumni who will inspire and motivate you.
Get feedback during biweekly group advising sessions with advisors, including VCs, angel investors, attorneys, and successful entrepreneurs.
Apply for awards, seed funding and the opportunity to apply for funding through Wharton Alumni Angels of Silicon Valley.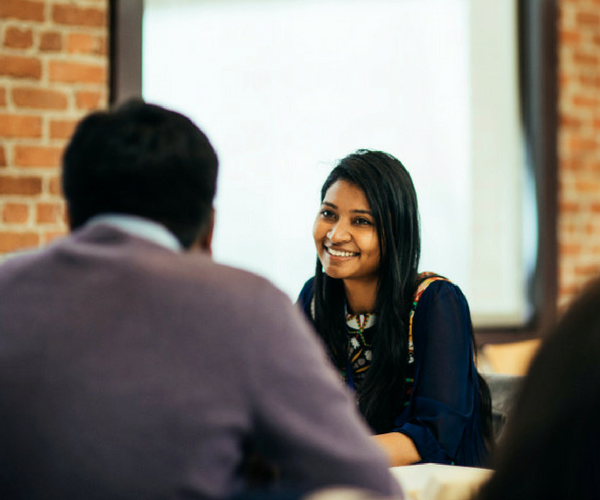 What We're Looking For
The application process for VIP-SF is highly competitive. To ensure you're ready, we highly recommend that applicants have already taken academic coursework such as MGMT 231/MGMT 806: Venture Implementation or the Wharton Entrepreneurship Specialization on Coursera. Here's what we want to see on an application:
Knowledge of business fundamentals
Validated product-market fit
Measurable traction (i.e. revenue)
Necessary expertise on the team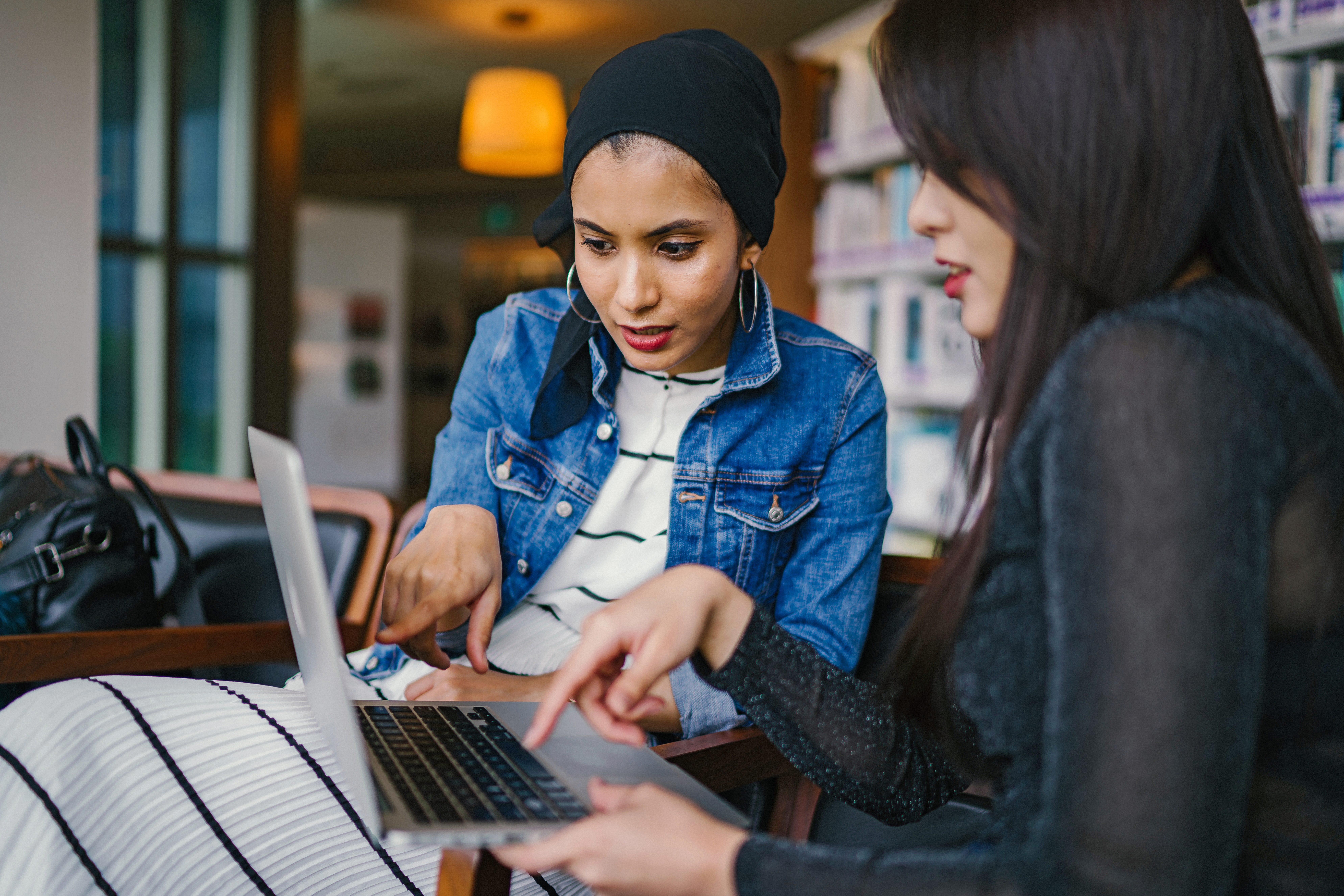 VIP-SF SPRING 2020 COHORT
Artem Milinchuk (WG'12)
FarmTogether is a farmland investing platform.
Wayne Pan (WG'07) & Waleed Mohsen
mynurse.ai is a tech-enabled healthcare company at the nexus of the patient, provider and payer
John Wong (WG'20, WEMBA)
Fluid Biotech is developing an implantable vascular stent designed to gently divert blood flow away from a brain aneurysm, thus allowing it to heal.
Miriam Williams (WG'15) & Tara Henning
Superkin is a maternity wear disruptor that creates high tech, low maintenance clothing designed to dress exceptional modern women.
Julia Huang (WG'11) & Simran Karla
Haldi is a modern beauty commerce platform, re-writing the entire shopping experience to solve the overwhelm in commerce and compete with Sephora.
VIP-SF 2013 COHORTS
SPRING 
Bedi Parry (WG'12) – SocialGlimpz
Vijay Ramani (WG'13) – SocialMoola
VIP-SF 2015 COHORTS
SPRING 
Angela Chen (WG'14) – Capalio
Brad Graw (WG'15) & Peter Schilling – Joint Effort Corporation
Anna Lai (WG'14) & Becky Yip – Litmus Scientific
Manisha Belsare (WG'16) & Shreyas Desai (WG'16) – MYKTUP
Sally Huang (WG'15) & Aaron Yip – Roominate
Jeni Incontro (WG'16) – Stage Stream
Jon Jones (WG'16)- Vendri
SUMMER
Pav Dharwakar (WG'15) & Rel Lavizzo-Mourey (WG'15) – Silver Lining
Gunjan Garg & Manisha Gupta (WG'16) – Heartyy.com
Rishi Reddy (WG'16) – Navigation Health
FALL
Aravind Aluri (WG'16), Jory Lamb (WG'16) & Jeremy Martin (WG'16) – JAMM 3D
Min Yue (WG'16) – Kids Connect (Kiko)
Mary Patton Davis (WG'16) & Jenna Gebel (WG'16) – LeadUp
Kristof Schum (WG'16) & Domonkos Szabo – Nash
Brian Overland (WG'15) – Prolegis
Johnie Lee (WG'17)  & Pramod Adiddam – SmartFi
Rithesh Punyamurthula (WG'16) & Stephen Tahta (WG'16) – Synergys
Michael (Chi) Chen (WG'16) & Josh Zhou (WG'16) – TrueCare
VIP-SF 2016 COHORTS
SUMMER
Miranda Wang (C'16) – BioCellection, Inc.
Andrew Pietra (WG'17) – Qorum, Inc.
FALL
Alonzo Ellis (WG'17), James Green (WG'17) & Anderson Lunsford (WG'17) – Breach Response
Ronald AngSly (WG'17) – InnaMed
Edward Jiang (WG'17) & Gandis Mazeika (WG'17) – Spotful
Justin Cleveland & Evan Drake (WG'17) – Stayz
VIP-SF 2017 COHORTS
FALL
Igino Cafiero (WG'17) & Aubrey Donnellan – Bear Flag Robotics
Cory Bray (W'06) & Hilmon Sorey – ClozeLoop
David Jacoby (W'01) & Margot Schmorak – Hostfully
Daniel Judd (ENG'14, W'14) & Renee Migdal (WG'83) – Kinima.fit
Joanne Jiang (WG'13) – LadyMarry
Philip Cortes (WG'11) – Novi Bank
Tony Campos (WG'16) – Pivot Health Company
Fahad Jalal (WG'12) – SitterFriends
VIP-SF 2018 COHORTS
SPRING 
Ridhima Parvathaneni (ENG'13, W'13) – Boon VR
Harman Narula (WG'15) & SJ Sawhney – Canary Technologies
Michael Jue (ENG'03) & Nicholas Ng (ENG'03, GEN'04) – docCheer
Ted Chen (W'87, L'91) & Mike Demele – LifeSaver
FALL
Roman Pedan (ENG'10, W'10) – Kasa Living
Bianca Gonzalez (NU'08, WG'19), Flora Chang (WG'19) & Janak Agarwal (WG'19) – TaskUnite
Daniel Doyon (W'06) – Workplace Hospitality Management (WHM)
Marina Ibarra (WG'12) – Wolox
Alice Zhang (WG'08) – Zoba Life
VIP-SF 2019 COHORTS
SPRING 
Phong Ngo (WG'20) – Eclipse
Mike Lunati (WG'13), Marc Suter, Ramin Ghelichi, Demtrios Kellari – Gridline.ai
John McDowell (WG'11)  – Inscribe Labs
Lyn Oswlad (W'80), Jack Oswald, John Selling – ISO Thrive
Kristen Dumbeck (WG'20) – Love, Sylvie
Tomide Awe (WG'17) – Olori
FALL
Thomas Foley (WG'20), Fred Canney (WG'20) – iREITs
Sam Ribnick (C'11) – Luminal
Mike Yang (WG'04); Michael Strohecker (WG'04); Steven Lee (ENG'14); Michael Hodge – LuxCreo
Alex Shevelenko (C'97, W'97) – Relayto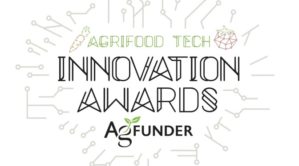 BEAR FLAG ROBOTICS NOMINATED FOR AGRIFOOD TECH INNOVATION AWARD
Bear Flag Robotics, a 2017 VIP-SF alum, was recently nominated as one of the "Most Innovative US Startup Pre-Series A" companies. Each year, startups are selected by a committee of notable players in agrifood tech venture capital. A total of 12 teams are selected across 12 categories and winners have gone on to raise over $420M in capital.
READ MORE HERE.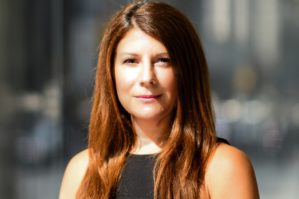 Elaine Kunda's Disruption Ventures makes Hostfully its first woman-led deal
Canadian women-focused venture firmDisruption Ventures cut its first cheque, backing a startup that serves the fast-emerging vacation-rentals sector. Disruption invested in the US$1 million seed round of Hostfully, a San Francisco software provider that helps rental-property managers streamline operations and engage with guests
READ MORE HERE.
Still Have Questions?
We're happy to help.